In 1764 Louis XV authorised the opening of a glass factory in the small town of Baccarat. Without knowing it, he allowed the creation of a soon to be worldwide success.
On the occasion of the 250th anniversary of Baccarat, the Petit Palais in Paris hosts a mind-blowing retrospective of this sparkling brand house.
Wonderful pieces made by crystal artists, engravers and gilders quickly seduced the whole world. We could find Baccarat in Russia, Turkey, Spain and Japan as early as the XVIIth century.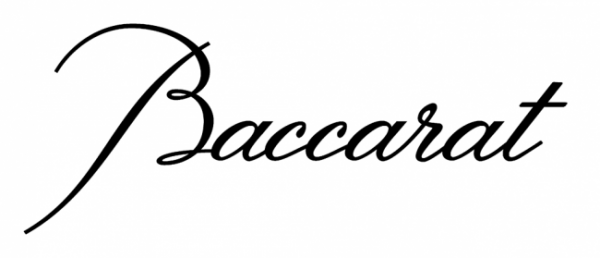 Every Universal Exhibition between 1855 and 1937 was a new occasion to exceed in talent and savoir-faire. Many stunning special orders were then made by Maharajahs, Princes, Emperors and royal families.
The beautiful Crystal Temple of Mercury manufactured for the Universal Exhibition of 1878 was an order from King Charles the 1st of Portugal. It is now away of prying eyes in the middle of the lake of a private garden in Spain. Nevertheless we can see it through a 3D reconstitution in the Petit Palais.
The exhibition in the Petit Palais of Paris closing on the 5th of January guides us through the magical world of Baccarat. In a subdued atmosphere, lighting are wisely directed to play with the brilliance and the reflection of the delicate pieces of art. We could fully enjoy their beauty.
ll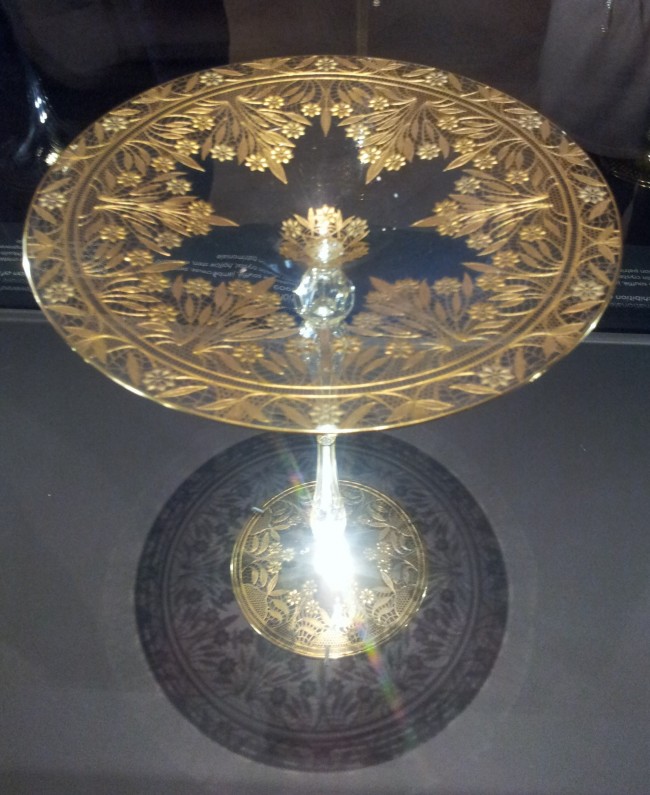 ll
Impressive services are shown, some of which are classic and timeless but we also have been surprised by pieces in limited edition or unique.
ll
ll
Items of everyday life we were not expecting enthralled our imagination. sumptuous liquor elephant shaped box ornamented with crystal and gold is the perfect example of the ability of Baccarat to make diamonds out of stone.
ll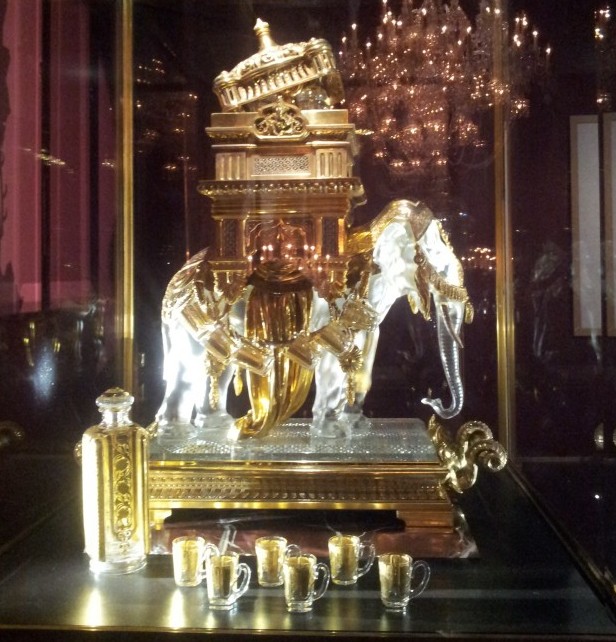 ll
The exhibition then discloses many wanders of the universe of Baccarat to finally arrive in a room dedicated to chandeliers and candelabrums.
ll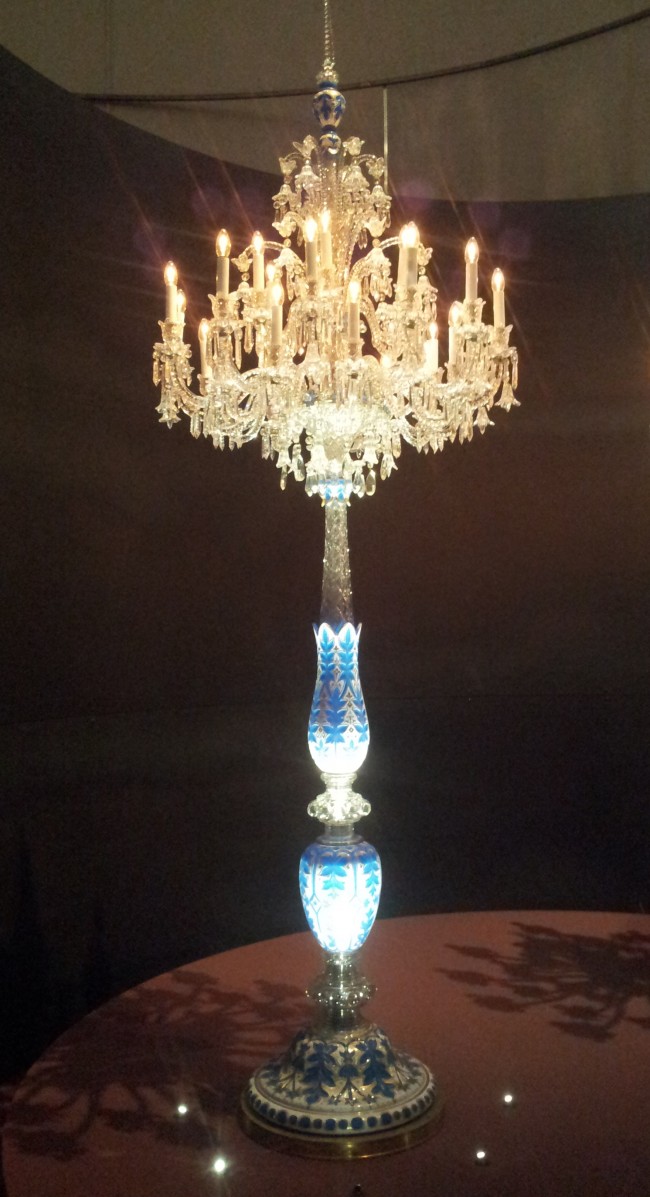 ll
Maharajah of Gwalior acquired the masterful 1500 kilos chandelier composed of 157 lights. He had to especially built a palace to accommodate this monster of crystal! A similar version of this historical chandelier is exposed in the Petit Palais but this one has 250 candles celebrating the 250th anniversary of the firm.
ll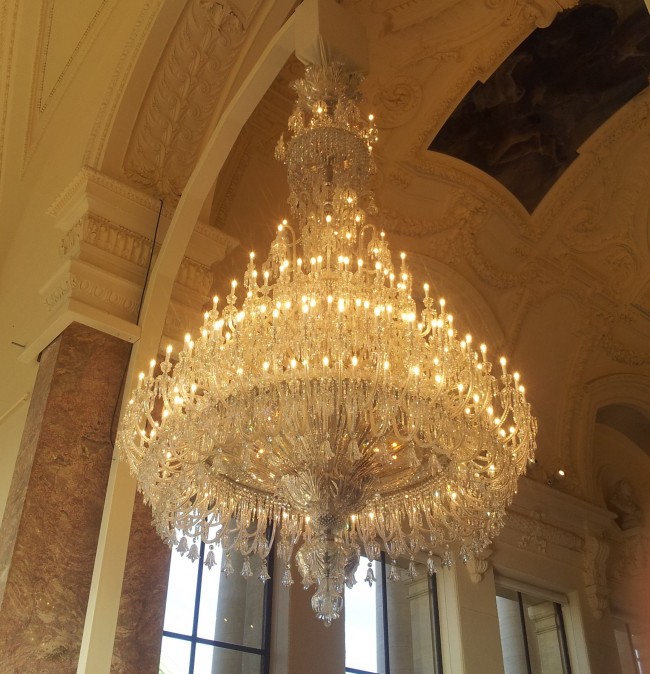 ll
Precisous objets lovers like us will be amazed and flabbergasted by this show of beauty.
__
Read also our article on Head Jewels.