A collection of luxurious spectacles is defined by: an extraordinary designer, a unique history, and the choice of quality and innovation.
Our favourite designers thrill us regularly with their creations. Lines and extraordinary colours are not the only responsible factors of their beauty, it is mainly due to the material used. After wood or horn, here is an article about leather…
There are so many ways of shaping this natural material which can take several textures and appearances.
British designer Linda Farrow declines some of her frames in Python or in coloured water snake. This thin and soft skin gives a touch of elegance to her feminine and fashion glasses.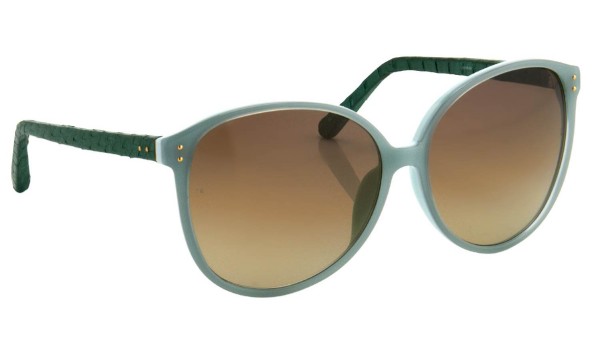 For an increased personality to their man collection, Chrome Hearts with suede and Tag Heuer with alligator cover the side of glasses with these precious an manly leathers.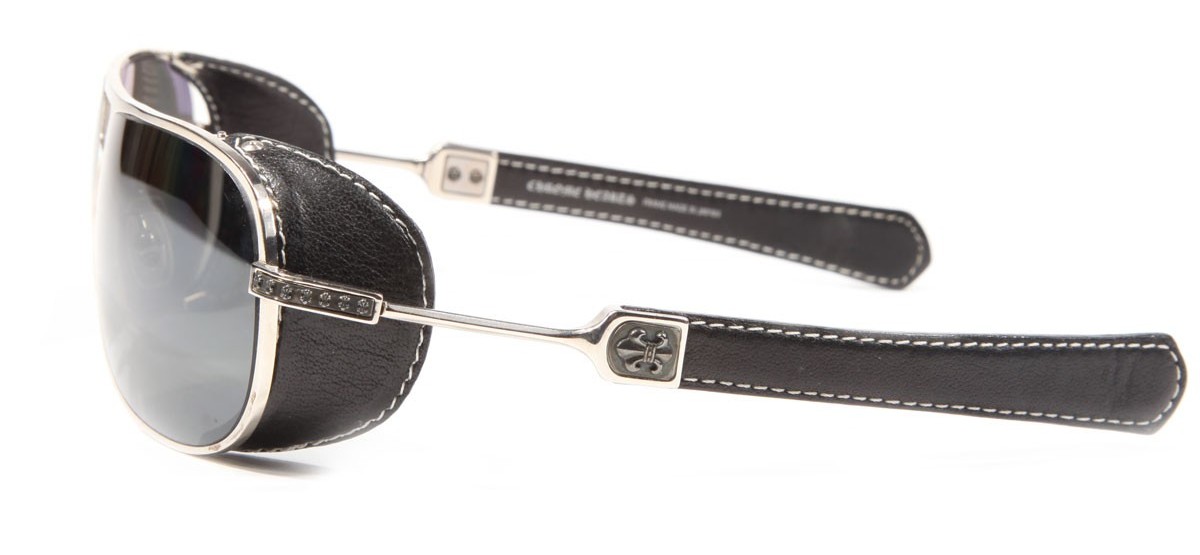 Stéphane Sarnin founded Histoire de Voir, his spectacle brand, in 1993. His passion for skins was born when one of his good friends was producing luxurious shoes. Making useful pieces of art became his purpose. His creations can be as simple as a leathered side frame or a pair of foal or zebra goggles.
Ultimate beauty : Shagreen, rare type of skin, seduced Linda Farrow and Histoire de Voir. That latter even made it his preffered leather.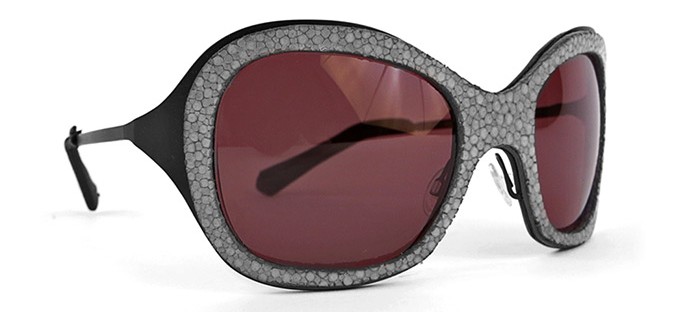 We fell in love of Ralph Vaessen invention of smoked python on black horn.