The House of Eyewear has written a new page of its history. After four beautiful years with you, the store has moved just a few steps away at 30 rue de la Trémoille.
2011 : Creation of The House of Eyewear. We are delighted to welcome our customers in our Parisian boutique where tradition and revolution are the lead values. Sandrine and Benjamin, proudly present the trendiest designers to their customers from all over the world. They transmit their passion and love for glasses to remember. Laurence Boccolini, Sylvie Testud or even Benoit Magimel entrusted them for the choice of custom made glasses.
ii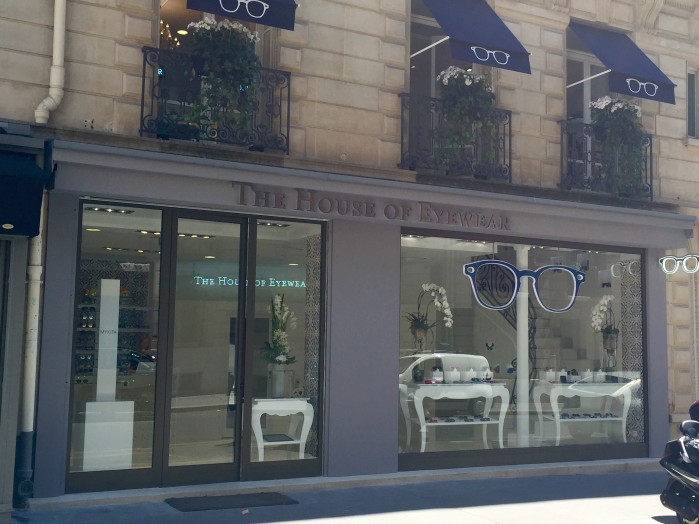 ii
2012 : Always looking to amaze you with extraordinary frames, we are constantly searching for the best of eyewear. New collaborations are born as Anna-Karin Karlsson or Ralph Vaessen. Customers, mezmerized, come back to discover exclusive products and confort us in our adacious choices. Middle East artists Haifa Whebe, Rami Kadi and Maya Diab honor us with their presence in our shop The House of Eyewear.
ii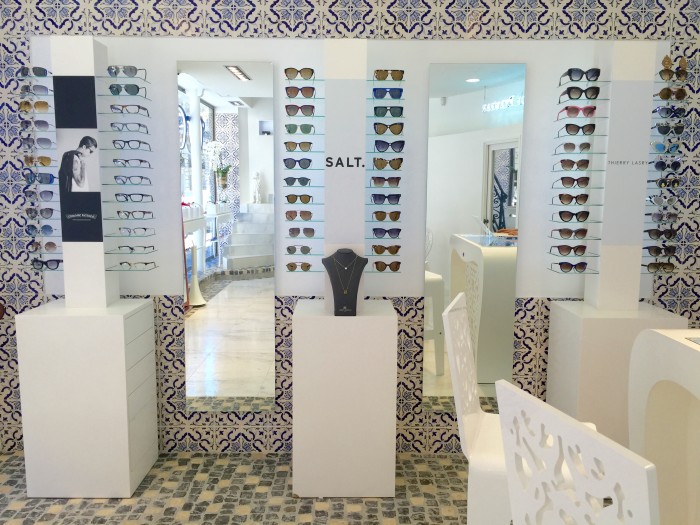 ii
2013 : Charlotte joins the team and brings her optomoetric expertise. We enter the Instagram community allowing designers and customers to share their knowledge and love for glasses around the world. We received creations from A-Morir, RVS, Paulino and many more. Patricia Kaas, Bruce Toussaint and Nicolas Jebran discover our special shop.
ii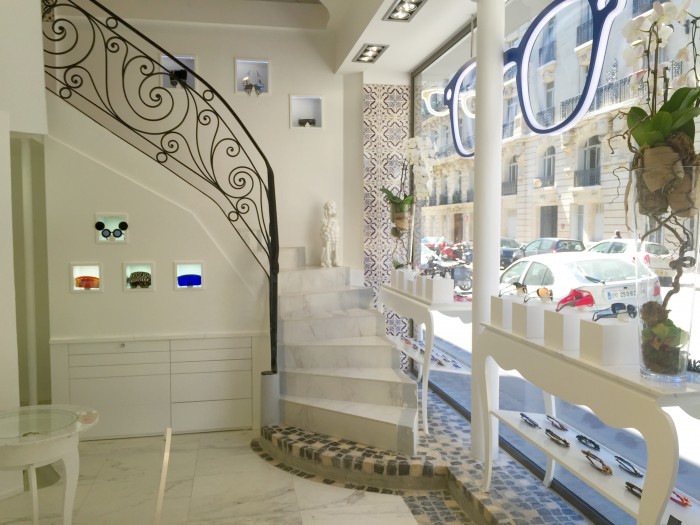 ii
2014 : Azulejos take over the walls of our boutique. Sandrine brings a brand new fresh arabic touch by embelisshing the shop with beautiful blue tiles. This new luminous and singular design is the new signature of The House of Eyewear. We welcome Fanny, our newest member on the pursuit of our customers happiness. La maison Martin Margiela, Salt and Face à Face are now added to our exclusive designers list. The innovative brand Gold & Wood which works with wood and horn choses us to represent its work in a showroom designed especially for this unique collaboration. Alain Chabat, Caroline Roux as well as Huda and Mona Kattan chose The House of Eyewear to be as close as can be to the new trend.
ii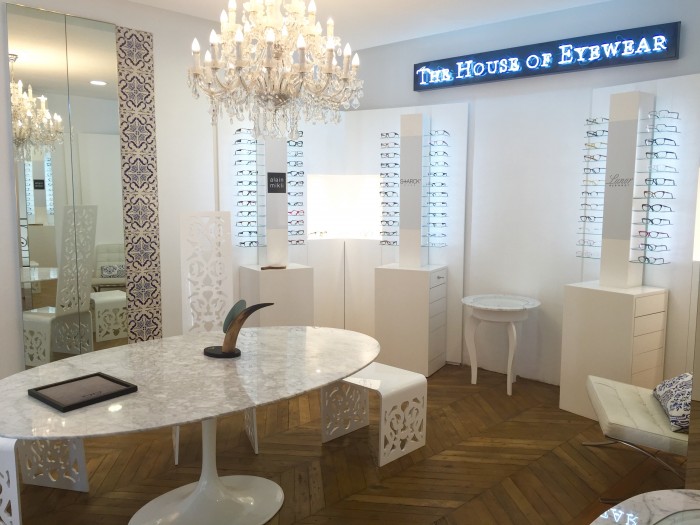 ii
2015 : We aim for bigger, brighter. This is why we decided to move a few steps away to create a new store. Each detail is designed to welcome our amazing customers. To close our adventure rue François 1er, Pierre Gagnaire, the most talented Chef in the world makes us proud to come to our concept shop.
ii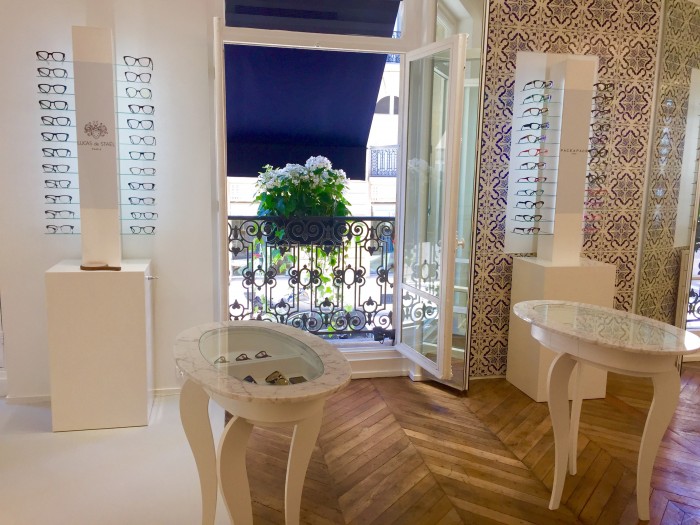 ii
Come and discover our new palace dedicated to your favorite designers. An exclusive collaboration that we cherish will soon be reveled and will suprise you.
Sandrine, Charlotte, Benjamin and Fanny are happy to introduce you to this magical place 30 rue de la Trémoille.