It all started in 1860 when Edouard Heuer, then aged 20, began to create watches in Saint Imier in the Swiss Jura.
In 1869, he filed one of his first patents: pocket watches winding without keys. It was followed by many others such as the first waterproof casing and awards for Innovation, Design or the best sport watch.

Official supplier of timekeeping instruments at several Olympic Games and the Ferrari F1 team, the brand Tag Heuer made a name for itself also creating watches and clocks specially designed for aviation, aerospace, golf and medicine. Its research is always focused around sport and advanced technique.
The brand manufactures its watches from the finest materials: alloy of chromium and cobalt, titanium, solid gold, diamond or alligator leather which are found in nowdays glasses.
Tag Heuer has established its own standards of quality based on tests in real situations such as vibration, shock, sweat, UV exposure …..
Tag Heuer's maxim is to be the best, the fastest, the most accurate, and the most innovative.
The glasses of the brand retain this avant-garde spirit which made Tag Heuer famous.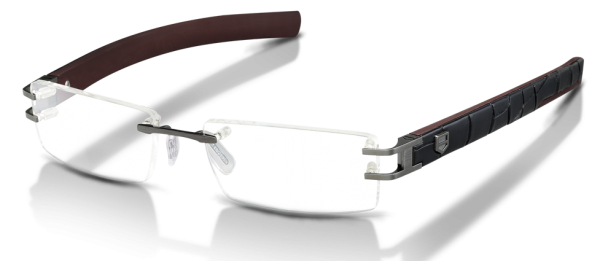 Entirely handmade in France in Jura, the capital of eyewear, the glasses are designed for action: comfort, light weight and perfect bearing are priorities Eyewear range. Nothing is left to chance as the lenses are also developed for different situations such as golf, driving or extreme sports.
Now you just need to find your favorite sport to match these wonderful sunglasses avalable at the shop 30, rue de la Trémoille.