For a good start of the new year, we have made a selection of frames we adore. What about you, which one is your favourite?
Our lovely Parisian designer Thierry Lasry has seduced the international world of fashion. He is now one of the greats in any fashion statements. We can recognise his creations to the cat eye, ultra feminine shapes, to exclusive vintage acetates or to the sculpture ou the spectacles. The frame below is a perfect example.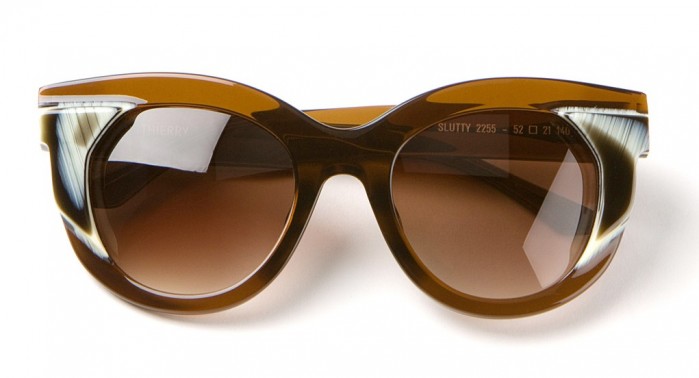 Wooden glasses are to be made by Gold and Wood. The Luxembourgish workshop is the only entitled, talented and expert to lavish us with perfectly made and elegant glasses.
The frame below is made of two precious types of wood: brown Carolina and Bubinga. It symbolises their last collection both classic and timeless.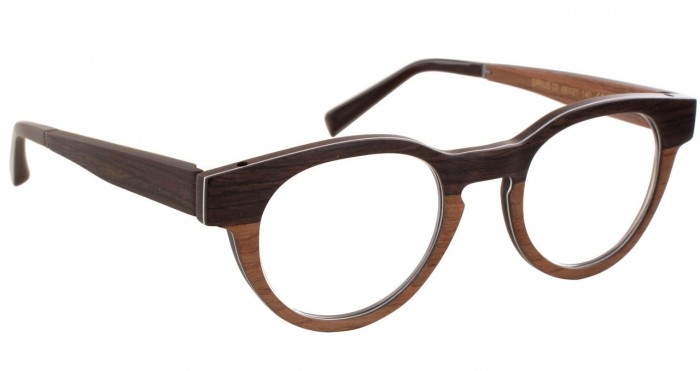 Glasses are fun, they awaken our youth and craziness. That is why Linda Farrow regularly collaborates with well known designers. Jeremy Scott is the perfect incarnation of the spirit and his amusing model Mickey or Minnie can be worn by men and women.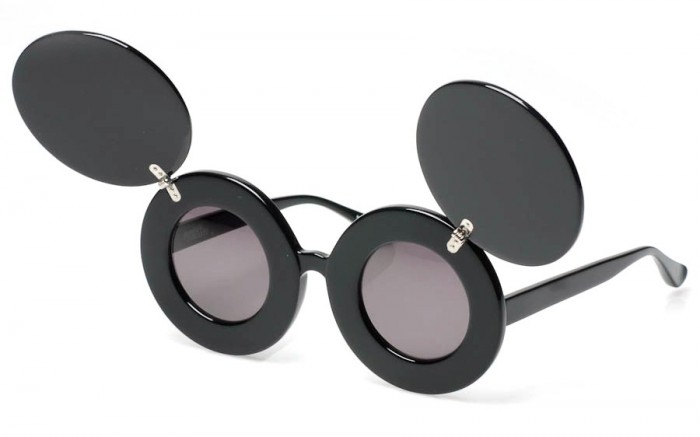 You said that metal frames were has-been, stiff and boring? Surgeon steel Mykita glasses will contradict you. We fell in love as they are hyper light, flexible, colourful, bubbly, rouded or cat-eye. The circle, red and gold frame selected today surfs of the fashion wave of oversize while respecting the identity of design and expertise of the Berlin brand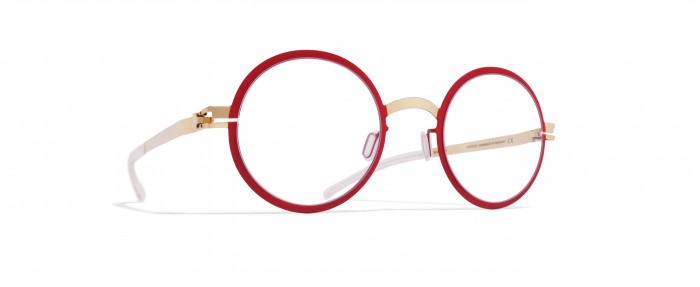 Buffalo horn, nutural, noble and ancestral material, is usually used in classical and refined glasses. In the hands of Ralph Vaessen, they become unique, inovative and dary. Please idmire today this matt black buffalo and smoked python skin paire of spectacles made in very few pieces.

Chrome Hearts is the incarnation of Rock and Roll, precious and will agitate the rebel person we are deep inside. Sterling silver, gold, or even diamonds decorationg the glasses give them a sepcial style that any aficionado will spot at first glance. Below is a mythical model to which the brand added  moucharabieh blinds on the sides and leather covered temples.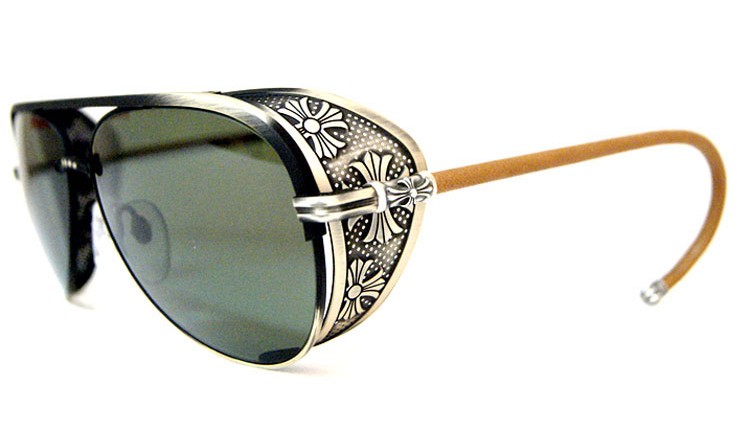 Who ever wants a nice paire of elegant, simple and quality glasses has to go to Lunor. This Germain brand has its frames handmade to ensure to be the best of what eyewear can offer. The frame below can be completly folded to fit into any pocket, it is what initally made itself known.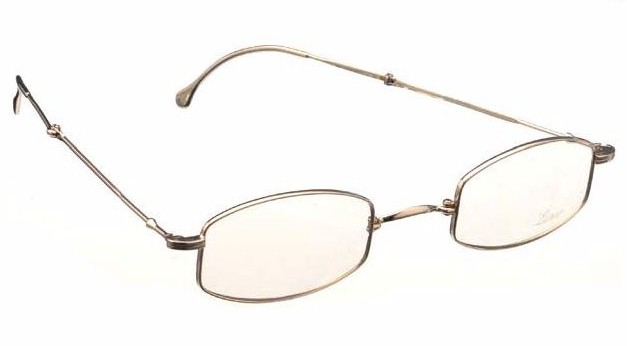 Lucas de Staël inherited his grand-father's artistic flair in the best way possible. When he has an idea, however difficult or long it is to realise it, he works hard in his Parisian work shop until his purpose is met. When he decided to make granite glasses he did not despair and he was right, they are gorgeous. See for yourself:

Who would have guessed that the Small Swedish designer would be well-know all over the world in such a short time? Anna-Karin Karlsson and her limit-less frames are now present everywhere. Lady Gaga made the sunglasses we selected when she wore them during her performances.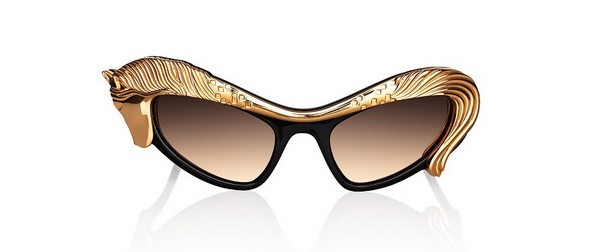 Come quick and pick your favourite from our Parisian store 30, rue de la Trémoille.