This 'Bad Boy' with a very particular look who has been accumulating scandals is at the head of one of the most nutty brands. He is the personification of the Pop Art of his generation and we love it.
Jeremy Scott was born in 1976 in the USA and came to France after graduating from very prestigious Pratt University of Brooklyn.
In 1997, in France, Jeremy Scott launches his collection of nonconforming clothes under his eponymous brand and gets rewarded two Fashion Venus.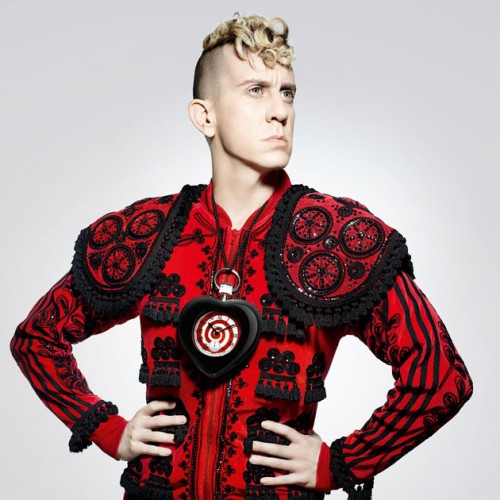 Back to the USA in 2001, Jeremy designs pop uncommon garments for music stars such as Björk, Madonna, Kylie Minogue, Robbie Williams and Christina Aguilera. We can identify Mickey Mouse, Bart Simson or Coca Cola in his creations.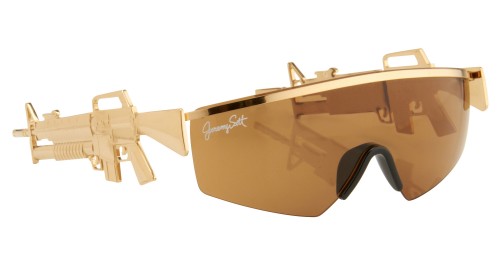 His audacity is rewarding, he is frequently called for collabarations… Longchamp, Adidas, Smart…
His reputation of an excentric artist is consistant with some shocking statements he makes targeting John Galliano or Ann Demeulemeester. He is also behind many polemics. One of the most recent dating from 2012 when he imagines a paire of Adidas trainers with chains wrapped around the ankle reminding of slavery.  Karl Lagarfeld stays his never-failling support.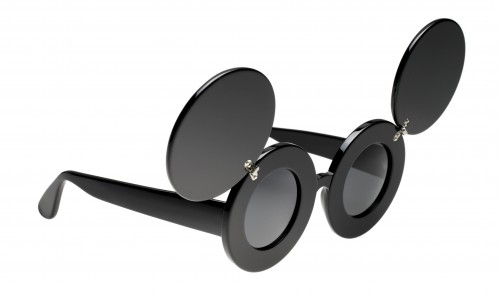 Jeremy scott has chosen the fabulous British designer Linda Farrow to make his spectacles as well as the ones she does for The Row and Alexander Wang among others…
His audacious and fanciful spirit, which we like so much, is well incarnated in his glasses so come in to the store 30, rue de la Trémoille to discover them.